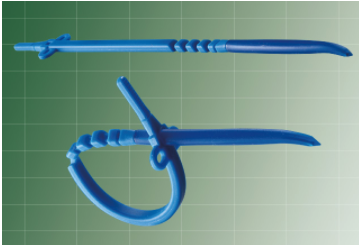 MiniMizer Ring:
In banded gastric bypass and banded gastric sleeve a non-adjustable gastric ring should be used which should be easy to place, have the correct size for that particular patient, should be visible on X-ray and be safe
MiniMizer Extra Gastric Band:
The development of the MiniMizer Extra adjustable gastric band is the result of intensive collaboration with various surgeons. Practical surgical issues have been identified, analyzed and brought to the drawing board of our Swiss engineers.


Pinky Trigger:
The Pinky Trigger is a unique reusable 5mm laparoscopic instrument, which can servce various purposes.
P. Galore Band Introducer:
When you are used to work witht he classical Goldfinger, this is the reusable instrument you have been looking for.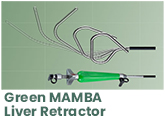 Green MAMBA-Liver Retractor
Proven Endoflex technology, deployment in 4 turns, brought to you at affordable prices by your partners in bariatric surgery.                  Validated disinfection & sterilization process.
Calibration Tube:
Gastric Calibration tubes come in various sorts and sizes: ranging from plain blunt suction cannula to sophisticated tubes with lighting and stomach stretching wires or balloons.